Serial Knitters DyeHouse

exclusively ours, artfully dyed in-house
Serial Knitters DyeHouse

Cherry Creek Sock, Single Ply, Phantom Lace, DyeHouse Sport, Bridle Trails DK, New Worsted, Bear Creek Worsted, and Wild SKUG
Yummy Semi-Solids

Cinnamon on Bridle Trails DK
Wild SKUG

The latest addition to our hand dyed line - A beautiful soft and silky marled fingering/sport weight
OOAK = (one-of-a-kind) a limited edition non-reproducible colorway

Copper Rainbow on Cherry Creek Sock
Fun Speckles

Flower Girl on Cherry Creek Sock
Serial Knitters DyeHouse
exclusively ours, artfully dyed in-house
Serial Knitters DyeHouse
Cherry Creek Sock, Single Ply, Phantom Lace, DyeHouse Sport, Bridle Trails DK, New Worsted, Bear Creek Worsted, and Wild SKUG
Yummy Semi-Solids
Cinnamon on Bridle Trails DK
Wild SKUG
The latest addition to our hand dyed line - A beautiful soft and silky marled fingering/sport weight
OOAK = (one-of-a-kind) a limited edition non-reproducible colorway
Copper Rainbow on Cherry Creek Sock
Fun Speckles
Flower Girl on Cherry Creek Sock
Serial Knitters DyeHouse Holiday Pop Up Shop Schedule
Come see, squish, and purchase our hand dyed yarn in person at these pop up events:
Up next..,
Sunday, December 3rd from Noon-4:00pm - Holiday Pop Up at Copper Cat Distillery in Woodinville: Bing & Jess have invited me to do a pop up at the perfect time to pick up a holiday gift of yarn, or booze or both. Have a cocktail while you're there. Copper Cat has some delicious choices and they'll be featuring a special cocktail created just for this event. Pick up some Limoncello for a friend (wink-wink); ask about their secret whiskey club.
Saturday, January 6 & Sunday, January 7 - Pop Up at Jadawoo Designs in Tacoma: Come and check out this indie dyer's lair as we share her space to showcase our own wares. This is a brand new shop/community makers' space focusing on local artists and hand dyed yarn. We'll be setting up Friday afternoon. Stop in for early bird shopping.
Friday, January 12 thru Sunday, January 14 - Acorn Street Yarn Shop: What have you been dreaming about making yourself? Now that holiday knitting is done, it's time to celebrate knit-for-yourself month with me at one of my all time favorite places. Pick out some yarn and bring your dreams to life.
+++++++++++++++++++++++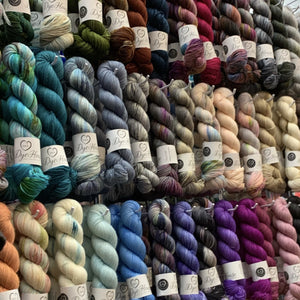 Questions? Call us at 425-242-0086
Serial Knitters DyeHouse Stockists
Serial Knitters DyeHouse Collection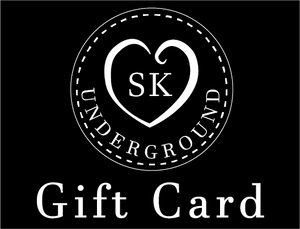 Location
425-242-0086
email: serialknitter@live.com