Serial Knitters DyeHouse

exclusively ours, artfully dyed in-house
Serial Knitters DyeHouse

Cherry Creek Sock, Single Ply, Phantom Lace, DyeHouse Sport, Bridle Trails DK, New Worsted, Bear Creek Worsted, and Wild SKUG
Yummy Semi-Solids

Cinnamon on Bridle Trails DK
Wild SKUG

The latest addition to our hand dyed line - A beautiful soft and silky marled fingering/sport weight
OOAK = (one-of-a-kind) a limited edition non-reproducible colorway

Copper Rainbow on Cherry Creek Sock
Fun Speckles

Flower Girl on Cherry Creek Sock
Serial Knitters DyeHouse
exclusively ours, artfully dyed in-house
Serial Knitters DyeHouse
Cherry Creek Sock, Single Ply, Phantom Lace, DyeHouse Sport, Bridle Trails DK, New Worsted, Bear Creek Worsted, and Wild SKUG
Yummy Semi-Solids
Cinnamon on Bridle Trails DK
Wild SKUG
The latest addition to our hand dyed line - A beautiful soft and silky marled fingering/sport weight
OOAK = (one-of-a-kind) a limited edition non-reproducible colorway
Copper Rainbow on Cherry Creek Sock
Fun Speckles
Flower Girl on Cherry Creek Sock
Serial Knitters DyeHouse 2023 Pop Up Shop Schedule
Come see, squish, and purchase our hand dyed yarn in person at these pop up events:
Up next..,
September 8th-10th - Acorn Street Shop, Seattle: We're having a fall kickoff party at Acorn and, of course, we'll have some fun OOAK's, plus a brand new Floofy yarn, some new essential semi-solid colorways for fall/winter, and lots of models to inspire you.
September 30th-October 1st - PNW Fiber Expo, Port Angeles: We had so much fun at this show last year that we're doing it again. Join us along with loads of other fiber related vendors. Classes start the Friday the 29th, market place Saturday & Sunday.
Saturday, October 14th from 2pm-7pm - Spooky Fall Market at Big Block Brewery, Redmond: Going to be 20+ crafty vendors at this festive event. Big Block Brewery will be launching new flavors. There will also be food trucks, crafts, and gorgeous Serial Knitters DyeHouse HAND DYED YARN!!!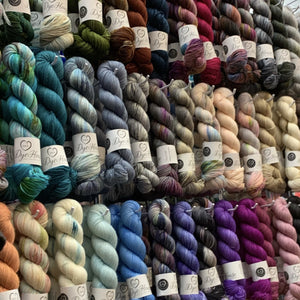 Questions? Call us at 425-242-0086
Serial Knitters DyeHouse Stockists
Serial Knitters DyeHouse Collection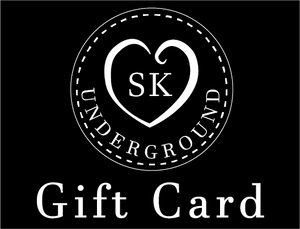 Location
425-242-0086
email: serialknitter@live.com